It has certainly been a difficult time for so many.  Unemployment rates with layoffs and furloughs are soaring. Friends and families who were separated physically at the start of the lockdowns are longing to be close with one another.  Lives lost to or directly impacted by COVID-19 is well into the hundreds of thousands. Students and teachers are still struggling to adapt to new and changing educational environments.
Amidst these trying times, it has been encouraging finding so many of us search for the places and ways that we can help our communities.  Where are we abundant and where can we give back?  UOTech.co is by no means a large corporate conglomerate and we are certainly not too big to fail.  We are a small business.  Melted with our community and our peers.  And we saw that community struggling. 
Schools are closed, and learning has moved online, but not all families have access to computers in their homes. UOTech.co wants to help these families get connected and help children continue learning.  We have desktop computers we are donating to families who cannot afford to get computers for their homes.
Remote schoolwork and distance learning take center stage amidst this crisis and that distance learning relies heavily on technology and computers.  Not every student has access to those tools in their homes.  Libraries and other public meeting places, where shared access could have been possible, have had to shut their doors.  This was the window through which we could see where we could help our community. "We're in tech. We have the equipment and the knowledge to lend a hand. We can do this!" We knew we needed to act quickly so students could have equal chances to learn and not start to fall behind. And so started our discovery of so much more than we ever hoped to find. A finding we didn't even know we were looking for.
This video is a time-lapse of the long hours that Michael and Gillian Maser put in to building the computers. There are not enough ways to say thank you for their devotion and hard work!
We reached out to our communities in any way we knew how bounded by a quarantine.  We called connections we have made over the years.  We posted on social media and forums.  We sent out emails and got the word out through a new-era grapevine.  And the neighborhood response we received overwhelmed us in the best way possible. 
Our first set of donations – 35 computers with Windows 10 Pro operating system installed, screens and all the necessary peripherals – have gone out the door and found new and deserving homes.  We have a second set of donations – 30 more computers with all the trimmings – that we are working to place in facilities and shelters where their impact can spread further. 
An anecdote from Fred Rogers, the creator and host of Mister Rogers' Neighborhood, has popped up in our conversations and our social feeds throughout this project and we have found it to be so true in working with our peers:
"When I was a boy and I would see scary things in the news, my mother would say to me, 'Look for the helpers.  You will always find people who are helping.'"
We have been and will continue to be so grateful to the organizations and people who saw what we were doing and put in so much work and passion to help us see it through.  Due to confidentiality and the nature of some organizations' work, we cannot publicly thank them all by name, but we want to take this moment to honor everyone's dedication and the inspiring process this has been for us all.  We all need some good news in our lives right now and we hope that this tale can uplift some spirits, even if just a little.  Keep reading for some snippets of the stories and lives affected by this project, especially our own.
The first batch of 35 out of the total 65 computers prepped and ready to go to new and deserving homes.
Organizations We Worked With (The Ones We Can Name)
We're doing this because we have the ability to. And I always feel that if you have the ability to do something good for others, you should do it.  These are devices that will bring so much value to people and allow children to continue receiving an education on the Island.  It just feels like the right thing to do.
Due to the confidentiality and sensitive nature of work that some organizations we collaborated with do, we must maintain their information completely undisclosed. But here are a few that we can name:
Baby Essentials of Long Island – Beli 
Kerry Gillick-Goldberg of KGG Enterprises, LLC and Baby Essentials of Long Island – Beli has been integral to this project.  She helped place and deliver all 35 computers in the first batch.  Her dedication was energizing.  Students needed computers quickly as the schoolwork was already starting to pile up and Kerry was often making deliveries well past dark.  Along with the computer donations, Kerry worked with a number of organizations to source and deliver diapers, formula, food, wipes and so much more to families with very young children and newborns.
William (Billy) Moss, President of the Islip NAACP, connected us with so many families who were already helping their neighbors even when they themselves needed help. Billy was kind enough to share his thoughts about our small project.
Thank you so much for your generosity and for thinking of those who need computers during the Coronavirus crisis. It is times like this when communities of color are often forgotten. We are grateful and glad to partner with you in God's good work
Man in the Mirror, Inc. – Youth Consulting Services
In addition to helping place computers in homes, Heath A. Broughton, Founder & COO of Man in the Mirror, Inc., helped by printing and assembling school packets for kids in the neighborhoods. He shared his kind words about UOTech.co below.
On behalf of MAN IN THE MIRROR INC. we would like to say thank you for your generosity and kindness in giving to the youth and families under our tenure. Your giving spirit will forever be remembered and cherished.
Messages from the Families
Practicing Social Distancing while delivering the computers. Everything was sanitized and delivered to family's doorsteps.
In this first round, we donated computers to families with students in Suffolk County.  In the upcoming rounds, we will be fortunate enough to be able to expand that to families in Nassau County as well as shelters and school districts in Suffolk County.
Although so many families sent letters of thanks and were more than happy to share their stories publicly, we have chosen a few and, to preserve their privacy, we are sharing their sentiments anonymously.
Brentwood Family
"When my husband and I adopted four children, we didn't realize how much was really needed. We thought of food, shelter, LOVE, stability, and clothing.  Not once did we ever think we would be living in this current pandemic and would have a need for a computer. Words cannot express how grateful we are to UOTech.co for helping us fill this need so that our children can complete their remote learning assignments."
Central Islip Family
"We do not know how to begin to express our gratitude for the generous and thoughtful donation. A few days ago, my daughter's teacher called to inquire if we had a computer.  Of course, since schools are closed, the teacher wanted to send assignments so that my daughter can continue her education. Sadly, my daughter shared that we did not own a computer in our home. The donated computer to our home arrived this morning. Now my daughter can have access to all academic assignments sent by her teacher. This will greatly impact her academic standing until schools resume their normal schedule.  We love the computer. We appreciate the gift. Thank you again for displaying this act of community service."
Bay Shore Family
"My children attend school in the Brentwood Union Free School District. Due to the COVID-19 Pandemic, our District, like all districts, has been working remotely through educational websites and district digital subscriptions.  It has been very difficult with multiple school aged children in one residence to keep up with assignments that are due.  Yesterday my family and I were very lucky to receive a desktop computer from your organization.  Words cannot express the gratitude to have been a recipient of such a generous gift.  Your wonderful representative, Kerry, was wonderful enough to deliver it to our house.  I cannot begin to express how much this gift will help our family keep up with the mounting assignments.  We can breathe a sigh of relief and with the situation as serious as it is that is saying a lot.  Thank you is almost not enough but please accept me and my family's most sincerest thanks.  God Bless you and your organization's members and families. Stay safe and remain healthy."
Finding the Helpers
We never imagined going into this the outpour of truly kind and goodhearted people we would meet and have the honor of working with along the way.  We have seen so many neighbors helping neighbors.  We have been connected with networks of helpers we never knew existed in our area and that list keeps growing by the day.  When I say this has been a truly humbling experience, I am referring to bearing witness to the commitment, the generosity, the selfless giving of all these human beings. 
We had a humble and sobering start.  We are in unprecedented times.  I believe the ramifications of covid-19 will be generation-defining and will resonate long after we can have a meeting over a hot cup of coffee in the same room again.  But this project, how it started, where it is going, and where it will end up, has me feeling that maybe, just maybe, we really are going to get through this together.  And these helpers we've found along the way are going to see to it that things are going to be different but in the best way possible.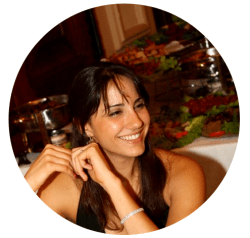 Shreena Bindra
co.Founder at UOTech.co
Shreena Bindra has over 15 years of experience in leadership and entrepreneurship in the Environment, Social Policy, and Healthcare verticals. She is co.Founder and President of UOTech.co, an employee-owned and operated, IT Consulting, Managed Services, and Information Security company based out of Long Island, NY.
—
For more information please reach out:
(516) 500-7789
[email protected]
I'm Shreena Bindra, one of the co.Founders and the Chief Operating Office at UOTech.co chief operations officer at UOTech.co. And I'm here with Michael Maser, one of the co.Founders and the Chief Technology Office at UOTech.co. We are going to review the top tech tips we've put together for working from anywhere.
read more