30+ Years of Combined IT Management & Service Experience
UOTech.co is an employee owned and operated IT managed services, IT consulting, and information security company based out of Long Island, NY. As a leading-edge, social-enterprise technology company, UOTech.co integrates unmatched innovation with adherence to the highest standards of security and compliance, all while bettering its social and environmental impact and empowerment of its community. UOTech.co offers an affordable subscription-based IT support model that features unlimited helpdesk access, remote device management and monitoring, a full enterprise-grade antivirus and security platform, and more, all for a fixed, manageable, monthly rate. We believe businesses and non-profits, small to large, deserve access to high-quality tech support, peace of mind that their data remains private and protected, and enterprise-class information security.
UOTech.co was founded in 2016 originally as Urban Ocean Corporation, an IT Management Consultancy, by Michael Maser. Urban Ocean achieved success offering technology consulting services to Law Firms across New York. In 2019, Shreena Bindra and Michael Maser joined to found UOTech.co in its current form, with Managed Services and Value-Added Resale added to its portfolio of service offerings. Our leadership team alone has over 30 combined years of IT management & service experience.
We are experts in the field of Information Technology Management.
Michael Maser, co.Founder and CTO, has over 15 years of experience in Information Technology consulting and internal IT leadership in the Distribution, Legal and Healthcare verticals.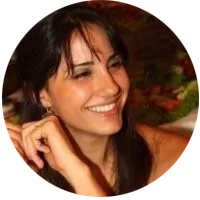 Shreena Bindra, co.Founder and COO, has over 15 years of experience in leadership and entrepreneurship in the Environmental, Social Policy, and Healthcare verticals.