Paul Trapani, LISTnet &  Digital Ballpark: Welcome everyone. LISTnet and Vision Long Island present tech tips to show how you can adapt to the future with the coming changes in technologies and the current situation. LISTnet has teamed up with Vision Long Island and company experts from the Digital Ballpark, a coworking and event space, to share their expertise with you.
UOTech.co joins LISTnet, Vision Long Island, and a panel of experts on Adapting for the Future of Work
LISTnet, Long Island Software and Technology Network, is Chamber of commerce for the tech industry on Long Island. We work to create a strong tech ecosystem on Long Island.  Right now, we are in challenging times, but our belief is that technology is one of the ways that can help companies get through this time.  We run a coworking space called the Digital Ballpark in Plainview.  We have about 24 companies there and three of those companies are with us today.
Also with us is Eric Alexander with Vision Long Island.  They support the smart downtown's and smart growth on Long Island. They also created the Main Street Alliance which helps the local Main Streets.  Right now, they are in much need of help.
Eric Alexander, Vision Long Island and Main Street Alliance: Thank you, Paul.  It is great to be here and great to listen and learn.  Personally, I am a Technophobe, so I'm sure I'll learn a lot today.  The Main Street Alliance has been working to build up downtowns for the last 20 years.  We are now all in crisis.  I'm hoping this program has folks listening who are restaurant owners and folks that have Main Street shops and services that are actively transforming how they do business.  I think all the expertise on this webinar is going to be incredibly valuable.
The folks who were hurt the most through this, business-wise, are our Main Street businesses who rely on foot traffic and people populating their stores and engaging with their services.  Do what you can for them with gift cards, etc.  We have a "We are open" page on Facebook. So check them out there.  In local communities there is so much community-level philanthropy going on, so let's keep that going and make sure any resources on philanthropy get to local people and businesses. 
Michael Maser from UOTech.co: Pleasure to be here today.  UOTech.co is an IT managed service provider and our core business is helping small and mid-sized businesses develop the tools and resources to operate in any environment.  What we are doing today is helping our customers and our future customers identify the trends and the technologies that exist out there to continue doing business in a way that benefits the communities and continues to bring revenue in. 
We've found a number of great tools.  The number one tool that every small business owner needs to know about right now is their local Chamber of Commerce.  Everybody should, wherever and whenever possible, be shopping locally (Amazon stock is not hurting).  So whenever possible turn towards your local businesses to find the product and services that you are looking for.
Part of what we are going to be talking about today is the process that these local businesses can go through to set up their ecommerce sites, to let their communities know that they are out there and that they exist and a resource for those chambers and the business groups to help those small businesses find the tools and technology to pull it all off.
Loren Wildes from Bar Harbor Web Design: We are a full digital marking and web development company.  Our business was built on Chambers of Commerce.  We would get all our clients from there.  We deal a lot with small agencies and small companies.  We also deal with big ones, but right now we're been getting a lot of requests from the smaller ones to pivot their business and go in a different direction.  It's been very successful so far.  We've had some larger companies completely pivot to online.  We had a company that offered workshops in-house and now they're completely offering everything online.  We've had restaurants and healthcare companies calling us.
We've been working 24/7 to help people get their businesses online.  I'm looking forward to speaking about different opportunities there may be to help you out and to help yourself out.
Malay Thacker from The iT People: We are an IT consulting firm based out of Long Island at the Digital Ballpark.  We help small to medium-sized businesses, not-for-profit organizations, and government agencies with remote support and general IT consulting for about 25 years. We had a seamless transition for our customers because we already had the technologies in place.  Leveraging those technologies was the key factor here in enabling people to work remotely and to function in these times.
Companies like us are here to help in any way possible.  We're fully functional, able to assist, and able to partner with local businesses in any which way necessary.
Paul Trapani, LISTnet: What are some of the tools and software that you have been using now to adapt to this new way of working? Software you used before and now are using more of, or something new you find useful?
Loren Wildes, Bar Harbor Web Design: We are always improving our processes.  Our favorite thing to communicate with our employees is using Slack. Slack is kind of like inter-office texting that you can text with employees, consultants, etc.  You can look back in Slack and see all the conversations you've had so if you don't remember something you were supposed to do for a desk, you can go in and review that.
We use Monday.com to assign all our tasks.  All of our employees are clear on what they need to do.  They see the status of it, and we can make comments online and talk to each other.
Another big thing for us is Google Docs.  We share any commentary, or text or spreadsheets, over Google Docs.  You can all be on there at the same time.  And that is basically a lot of what we use to work.  Those are the 3 top ones that we really like.
Comic from Amelia Brain (IG: @mealsbrain) and The LA Report (IG: 
@thelareport
)
Michael Maser, UOTech.co: We've built our package around the Office 365 suite.  We find that it is intuitive, and people are used to using the Office package for the last 20 years in offices.  They have some really great and aggressive pricing. The OneDrive integration that is now present in the package is second to none.  It allows for synchronization, version control, and it really has made the collaboration space excellent when working in documents and with data.  Layer on top of that Microsoft Teams and you have a communication space that allows for your ad hoc meetings, scheduled video meetings, and it allows for an intuitive way for multiple people to be working on documents at the same time.
A core thing that businesses who have failed to adapt so far are struggling with are the ways they used to be able to communicate are no longer there.  They used to be able to walk down the hallway to the conference room, talk over the copy machine.  They used to be able to print out a 20-page document, mark it up, sign a page, and scan it back in.  Now those workflows don't work anymore.  We are having to switch over to e-signing and using these kinds of video chats for our communications and there is a learning curve there.  I think that having a clear platform that is all encompassing for your collaboration and communication really makes all the difference.  Having one that has the lowest bar for learning, where the learning curve is the lowest for your employees, is going to speed up that process and make everybody comfortable.  That's the reason we're really happy with the Office 365 package.
Malay Thacker, The iT People: I will echo everything Mike and Loren both just said.  We have customers who are spread out over Google Apps and Office 365 environments and ecosystems.  Office 365 has been used for decades at this point in the corporate environment.  The collaboration offered by these technologies, with Google and Microsoft, are what needs to be leveraged in times like these.
We also use Dropbox when we need to and are able to customize when to use the technologies mentioned here, when needed for a specific customer or task.
Paul Trapani, LISTnet: What are some things people working from home can do to secure their machines?
Malay Thacker, The iT People: These scams are not new and go back in some form for as long as I can remember.  Someone trying to pass themselves off as a legitimate outfit to try to scam people out of money is what it really comes down to.  There has been a surge in those types of cases, however, given that now you have a big workforce that are leveraging technologies that are not standardized or have the protection and security wrappers around them.
All security has a very basic aspect of common sense.  Some questions that people need to ask themselves: does this look right to me? Are there grammatical mistakes in a pop-up or a webpage? Or is there an email received that the sender wants me to click on something? Was I expecting an email from somebody, even if I know them?  If you take the technology aspects away and if you think of it from the lens of a live interaction with an unknown person, our brains kick in to prompt us to use that common sense.  For some reason, when some people get behind computers, they tend to get this false sense of security where they feel they can trust everything.  That's where people have fallen prey to these scammers.
Paul Trapani, LISTnet: is there specific software that is relatively affordable for people to use that you would recommend?
Malay Thacker, The iT People:  There are a lot of softwares out there: Symantec, McAfee, are big names.  There are also newer players on the market.  Currently, we are using and are a partner with MalwareBytes, so we have access to their managed services platform.  Instead of passing that burden on to the end user to be able to run and view their reports and then review their reports, we do all of that for them.  Even if you don't have a company that can do that for you, every single computer that you have that connects out to the internet, you want to have some sort of anti-malware, antivirus software on the machine.
You want to make sure your firewalls are set up properly.  A lot of these softwares, at this point, are endpoint security suites.  They include a lot of these different features, but it is a must.  You want to have a licensed software.  The advantage between a free version and a licensed software other than the cost, is that a licensed software stays resident in memory, and it is constantly running and scanning everything that passes thought the computer; every attachment, every email you receive.  It is scanning and scrubbing and detecting malware that may be associated with a bad web link or an attachment that has macros or infections in it.  You don't need to run a manual scan which is what you would end up doing with the free version. 
This isn't limited to MalwareBytes.  Many computers come preinstalled with some form of antimalware and antivirus protection, and usually there is a trial period, 30- or 60- or 90- day trial.  Majority of people fail to renew those subscriptions when those trials expire.   We get into this false sense of security, saying we have the software on the computer, but it is very important, especially in these times, to make sure that there is an active subscription associated with it.  I would say something is better than nothing when it comes to security software.
Paul Trapani, LISTnet: People working from home may have removable drives or other data at home, whereas before they were in an office and that data was managed.  What are some of the issues, besides security, on that data, and what are some strategies people can do?
Michael Maser from UOTech.co: There is a seismic shift that has happened now in where corporate data lives.  We used to have corporate data residing in the four brick and mortar walls of the organization, whether it be in paper files, or in the computer systems that were resident there.  Now we've extended our corporate operations into people's houses and by doing so we've certainly exposed that confidential data.  In the industry we call some of that data Personally Identifiable Information, or PII, or if you are dealing with anything that deals with health information that would be Protected Health Information, or PHI.  So as soon as that data gets extended into people's houses there are a lot of security practices that need to come into play.
Data Backup is obviously very important when it comes to this.  The ideal scenario is to have that data not be resident on your employees' machines.  So, you would want to be keeping that data up in a cloud service or in a secured location that they access either through VPN or through what are called Virtual Desktops or VDI and that keeps the data secured while allowing people to use it. 
Other things are low hanging fruit.  If there is a need for people to be able to print at home, they should also be able to destroy the data that contains that information at home.  So, shredders are critically important in those situations.  Most companies that deal with this type of data, already had contracts with shredding companies to come onto their facilities and destroy that data.  Now that may not be available, so we want to make sure that we're using a crosscut or a micro cut shredder.  They're available and very inexpensive at places like Costco and they allow us to get closer to making sure that we're not going to get hit with a data breach by somebody digging or accidentally finding information in a trash can.
One of the things that could happen now that really wasn't possible before is one of your kids could grab a document that has confidential information and use it to color their masterpiece on.  Obviously, you need to do business and utilize that data, you just want to make sure that anything that has that information is destroyed appropriately.
Cloud services, using something like a OneDrive or SharePoint to drop We manage cloud platforms to manage that data and then we have softwares that we layer on top called Data Loss Prevention softwares, DLP.   Those softwares identify where your data is, who is using it, keeps those records, ensures auditability, and ensures that you control how that data can be produced.  So, for instance, are you going to allow someone to print it? Are you going to allow somebody to put it onto a USB device? If they do put it on a USB device, can you ensure that that device is encrypted?
Right now, and for the past few months, the M.O. for most companies has been, "let's just get it working".  We fully understand and support that.  Because we think that COVID-19 is not going to be something that ends quickly, we may have multiple waves as things start to open back up, or we've opened Pandora's box where people become used to working out of their homes and want to continue to do so, we believe that organizations need to be looking at these softwares and solutions for the long term. 
At this point, identifying what your risks are, either through engaging a MSP or an IT security vendor or a business operations consultant, identifying where your risks are, ensure that you're starting the process of getting that data secured, is all going to go a long way if you have that. 
Now a lot of companies don't have that.  Those operations still benefit from having a managed service provider because the traditional helpdesk model of being able to walk down the hall and fix the computer might not be available.  What we find and one of the things that our customers are very very happy about is that we have the ability to reach into people's houses in a way that their helpdesk hasn't been able to do previously.
So, we have the remote management and monitoring (RMM) tools in place.  We have the logging and auditing.  We have the ability to support your data and your people wherever it and they are in the country.  That is a very palatable thing. The help desk was built so that you have one person on helpdesk for every 100 employees or so and that doesn't work so well when your employees aren't put together in a room anymore and they can address two or three things at once.  Now they need some assistance.  That's where a managed service provider can come in and really help out; supporting your employees and making sure they have 24/7 access to support that traditional helpdesks would struggle with. 
Paul Trapani, LISTnet: What are some things you recommend clients get on their websites right now?
Loren Wildes, Bar Harbor Web Design: The first things are e-shops and simple PayPal buttons if you don't want to have a whole shop.  But you should have a way for your clients to pay online.  If you are using the WordPress management system, WooCommerce is the top one that you should be installing.  It is a simple install and there are video guides, but we can always help out if needed.  The other option for a simple button is to go one PayPal, sign up for a business account and you can embed the script for one.  Give your clients the convenience of paying online and you will get paid faster. 
Install an appointment calendar so your clients can make appointments online.  One that we suggest is Calendly.  It easily integrates with almost all websites.  Prices are fairly reasonable.  You can also embed a Google Calendar if your company is not for profit and you have events.  You can embed that right in your company website and then your clients can get a feed into their Google Calendar.  We're very Google happy at this company. 
PTs, chiropractors, doctors, dentists, are all moving their practices to telehealth and offering online classes and workshops when they can.
Make sure your site is accessible to people, meaning people with a disability can use your website.  It is very important and reports of companies getting sued if they don't have accessible websites.  So, make sure your content is clear and well-labeled and any pictures you are uploading are well labeled.  WordPress accessibility is a good plug-in to use. Box Office is good if you are selling tickets online, that is another WordPress plugin.  LearnDash is good if you are giving courses online. 
Relative importance in 2020, so far…
Paul Trapani, LISTnet: I want to go around and get a general idea from all of you on what kind of things companies should think about for the future?  During Hurricane Sandy we had some similar situations where central place of business was disrupted.  What do you see for the future that companies should be thinking about think and should try to implement through this crisis and beyond?
Malay Thacker, The iT People: Hindsight is 20/20.  This should be a perfect opportunity to analyze the situation and gain some foresight. Some things that companies were facing in the beginning was sourcing the basic equipment, like laptops and webcams.  Some of the biggest distributors, like Ingram Micro, even they were running low. Thinking about the future we should have some portion of planning policies.  Even being in the technology field does not exempt us from experiencing these problems.  Technology is unbiased in that way.  It can create problems for anybody. 
Small businesses should not be overwhelmed.  They should reach out to people like us to help them.  The best technology is the one that gets out of your way so you can actually go ahead and do what you want to do.  That is the epitome or peak of good technology. 
Michael Maser, UOTech.co: For companies that traditionally had people going into big corporate offices, I think that over the long term that's going to be going down.  Offices and meeting spaces, collaborative spaces, will be available but more optional to have your daily attendance in. 
I believe that we're going to require these technology suites that we're building out now for the long haul.  The organizations that do this well are the ones that people are going to want to work for in the future.  They are the ones that are going to be more resilient and successful than the companies that adopt a more traditional mindset. 
I also think Main Street businesses have a future and are going to be getting foot traffic again, maybe more as people are going to be spending less time in the office.  The question is how do you get through this hump? The answers are multifaceted: leveraging a company like Loren's to build out a real, sophisticated, online presence; Working with your chambers of commerce to create plans to build local economies, combat the large multinational, Amazon-style, companies of the world, and drive that "foot traffic" to local businesses' websites; try to get a significant amount of that online "foot traffic" to your websites rather than to Amazon.  Do that by having a very responsive communication path, having an excellent turnaround time, and making customers feel connected with your organization as a member of the community and a local Main Street business rather than an amorphous international organization.
Turn to a Managed Service Provider to handle your in-house and remote IT needs/. To be the expert in getting you the right technology, the right security, and the right foresight on how to do business in the new world.
To get in touch with UOTech.co just visit us on the web, UOTech.co (our company name is also our website), send an email to [email protected] or call us, 516-500-7789. 
Loren Wildes, Bar Harbor Web Design: Number one thing is to make sure you have a Google Business Page.  If you don't have one, that's the first thing you need.  Your foot traffic online is from SEO and Google.  They will determine where your business ranks and it is extremely important.  People aren't going to the second page.
Second, start blogging.  Do some research on keywords.  You don't necessarily want the most competitive ones because you are not going to compete with the biggest fish in the pond.  But you want to make sure that if you want people to look up hair salon, you should have the word hair salon on your page. They're not going to find it if you don't.
Another thing I would suggest is email marketing.  You can sign up for MailChimp.  Set yourself up and start collecting emails from all of your clients so that you can reach out to them, just see how they're doing.  If you are in a Chamber of Commerce, they have those lists.  You can go online.  Join your Chamber of Commerce even if it is online.
Use Social Media.  If someone comments on a post reply back to them.  The whole purpose of social Media is to be interactive.  Look at your markets.  If you are a restaurant you want to use Instagram for sure.  If you are more of a corporation, LinkedIn is going to be extremely helpful.  Reach out to your contacts and share other people's.  One of the best things you can do is to do a business review for somebody on Google.  It is really the best kind of review you can give them.  It will really be helpful for their SEO.
Maintenance of your website is extremely important.  If you haven't touched the backend of your website or don't have a maintenance contract with your web developer, make sure you go have in there, update those plugins, and templates, and make sure, something called PHP is up-to-date because we are more vulnerable than ever.  Sites are getting attacked.  You keep those things up to date then it's on your web developer.
Paul Trapani, LISTnet: Thank you everyone for joining, those who are watching and those who were on the panel.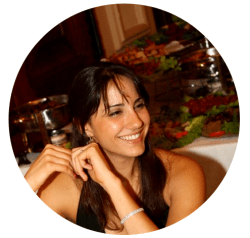 Shreena Bindra
co.Founder at UOTech.co
Shreena Bindra has over 15 years of experience in leadership and entrepreneurship in the Environment, Social Policy, and Healthcare verticals. She is co.Founder and President of UOTech.co, an employee-owned and operated, IT Consulting, Managed Services, and Information Security company based out of Long Island, NY.
--
For more information please reach out:
(516) 500-7789
[email protected]
I'm Shreena Bindra, one of the co.Founders and the Chief Operating Office at UOTech.co chief operations officer at UOTech.co. And I'm here with Michael Maser, one of the co.Founders and the Chief Technology Office at UOTech.co. We are going to review the top tech tips we've put together for working from anywhere.
read more