Please note: Periodically we review and share technology that we love. This is not an ad and we are not compensated by nor are we affiliated with the technologies, hardware, software, methodologies, apps or the companies or organizations that created them. The products, tech, and ideas we highlight may be some of our favorites. We simply want to bring some of our knowledge and expertise in tech and information security to your feed. Thanks for reading!
With social distancing keeping friends, families, and, well… everyone apart, social media and communication platforms — ways to connect and stay in touch, virtually — have taken center stage now more than ever.   As our lives and our social engagements swing digital, online data privacy and security need to stay ahead of that curve.
There is one messaging platform that we here at UOTech.co believe stands high above the rest as the gold standard of messaging data security and integrity.  Keep reading to learn why we believe Signal is the only messaging app you should be using.
Signal is free for everyone.  Its code is Open Source and the app is supported by grants and donations under the non-profit Signal Foundation.  That fact alone brings some key points to note: 1) being open source, technology experts can test and prod the app to verify and vouch it is as secure as it claims. 2) it has limited to no financial motivation; there's no ads, no web-tracking to sell your data, and no affiliate marketers. and 3) it's run by passion-driven privacy advocates who simply want to bring privacy-preserving communication and technologies to the masses.
Chats are encrypted end-to-end by default.  It hides virtually all the metadata.  It doesn't mine your data for ad targeting. It is cross-platform, meaning you can use it on Apple, Android, Windows, and Linux-based operating systems alike.  Privacy and security are baked into every crumb of the app, from self-destructing messages to securely engineered enrichment features, like stickers.  It offers voice and video calling, also encrypted.  It even offers sealed sender technology and strong cryptographic software, called safety numbers.  It has some of the highest standards of security features built into a messaging platform out there and keeps your data private and secure from the consumer level up to high stakes and high compliance environments.
It's easy to see why Signal is UOTech.co's secure messenger of choice, but you don't need to be staunch privacy advocates and cybersecurity nerds like us to take advantage of its benefits.  Actually, Signal recently ramped up its accessibility to the public to ensure everyone out there can easily utilize encrypted communications that are not only safe from hackers, but also from companies that seek to profit from our data.
Who is Using Signal?
With coronavirus infection rates peaking in different parts of the globe, hospital systems are strained and looking for fast and safe ways to communicate among medical teams.  Many medical professionals are finding the ease and security of Signal's end-to-end encrypted communication platform a supremely useful tool to communicate within the healthcare sphere.
Time and again, Signal has been recommended to and used by journalists and human rights activists around the world, and even by members of the U.S. Senate and their aides.
The Signal site boasts testimonials from Edward Snowden, Laura Poitras, Bruce Schneier, and Matt Green. All renowned privacy advocates in their fields.
But, do you want to know who else is using Signal? Our self-identified, technically-challenged parents and grandparents, and our friends and families across generations, from GenZ to millennials (a.k.a.: Millennial Falcons… make it stick!) to boomers.  In February of this year, Moxie Marlinspike, the cryptographer, coder, and creator of signal, told Wired an anecdote of helping a gentlemen in his 60s enable airplane mode on his aging phone only to see the Signal app installed.
I try to remember moments like that in building Signal… it needs to be for people who don't know how to enable airplane mode on their phone.
Moxie Marlinspike, Creator of Signal. Co-Founder of the Signal Foundation
WIRED 2020.02.14
Giving more people what they want while maintaining strict privacy constraints
Signal recently launched a campaign to bring the app to the masses with some enrichment features, like group messaging and stickers. We'll talk more about those features later in this article, but staying true to its traits, Signal employed new research in cryptography and security engineering to hide the metadata when using these mainstream features.
Privacy & Security Features
Your content goes here. Edit or remove this text inline or in the module Content settings. You can also style every aspect of this content in the module Design settings and even apply custom CSS to this text in the module Advanced settings.
End-to-End Encryption
Signal does just that.  First there's end-to-end encryption that is foundational in the app.  You don't need to do anything to encrypt your information or turn it on.  Every user of the app has both a public and a private key.  Messages sent to you are encrypted with your public key and can only be opened with your private key, without that the messages are indecipherable by everyone, including Signal. 
Hides Metadata
Signal does not collect or store any sensitive information about any of its users.  It hides the metadata, including who you are talking to, record of your contacts, social graph, conversation list, location, user avatar, user profile name, group memberships, groups titles, or group avatars. The Sealed Sender function, where Signal automatically removes the "from" address and replaces it with a sender certificate within an encrypted envelope, demonstrates the only person who can see who sent a message is the recipient.  Anyone who intercepts a Signal message in transit has no way of seeing the content of the message nor the source sender. Again, that even includes the app company itself.  Signal does not store metadata and is designed to minimize the retention of any data.  If scrutinized, the only data Signal would be able to produce about a user's chat histories would be when the user's account was created and the last time it accessed the service.
Safety Numbers
Signal's safety numbers are essentially digital fingerprints specific to a conversation.  A conversation is assigned a distinct numeric sequence, so the conversers can verify their message is private.  They either compare the string of numbers or scan the QR code associated with the conversation if they are in person.  That verifies the fingerprint and privacy of that conversation. If one person gets a new device, starts a new conversation, or reinstalls the Signal app, Signal will alert the individuals that the safety numbers have changed and therefore prompt them to re-verify that they are still talking to the same person. 
In short, it makes it much harder for someone to download Signal on any device or intercept your messages and start impersonating you.
Linked Devices
Signal's linked devices are just as they sound.  They are devices linked together for one signal user.  This way you can talk to others through the app from your computer, phone, or tablet, with peace of mind that your conversations remain safe and encrypted.
No Data Mining or Ad Targeting
We mentioned earlier that Signal is supported by the nonprofit Signal Foundation, whose mission is to make private and safe communication simple and ubiquitous.  We unfortunately live in an era where tech behemoths and data analytics agencies have built an entire industry from data mining. Signal doesn't have the financial motivation to target you for ads or sell your data, that some other social companies may have.
In its announcement of the Signal Foundation in February 2018, Brian Acton, who co-founded WhatsApp before leaving it after Facebook's acquisition, and then who went on to join Signal and co-found the Signal Foundation, said,
We believe there is an opportunity to act in the public interest and make a meaningful contribution to society by building sustainable technology that respects users and does not rely on the commoditization of personal data.
Brian Acton, Co-Founder of WhatsApp, Now Co-Founder of the Signal Foundation
Their dedication to not turning our online behavior into commercial profit is sadly rare, but so appreciated.
Disappearing Messages & View Once Media
Signal has also implemented Disappearing Messages and View Once Media features.  You can set how long after a message has been seen it will self-destruct.  It has the benefit of keeping your conversations private if someone were to break into your device and you didn't have other privacy settings activated.  However, Signal developers have made it clear that its purpose is more to free up space on your phone and keep your message history tidy than to send messages to people who you don't want to hold a record of the individual conversations.  View Once Media removes photos and videos automatically from a conversation thread after they have been viewed.
Screen Lock
Signal uses your phone's PIN, passphrase, or biometric authentication (e.g.: fingerprint, TouchID, or FaceID) to lock the app at another layer.  You can turn this setting on or off.  It even ensures notifications for messages will not be displayed to anyone other than you.
Encrypted Voice & Video Calling
Voice and video calling can be done from WiFi, which is great when you want to talk to friends or family internationally or when you are traveling out of the country.  It allows you to avoid those expensive international roaming and SMS fees, while communicating over a secure, end-to-end encrypted platform.  You can replace Skype and FaceTime with Signal. Like we said earlier, we believe Signal is the only messaging app you need.
Cross Platform
Signal is the only major messaging app we know of that is completely cross-platform, meaning you can run it on Android, Apple, Linux, Windows, mobile, desktop, and tablet devices, and that does not track your data and connections, like other cross-platform app do.  Other messaging apps, like Apple iMessage are only available on iOS and MacOS devices.  You don't get the same benefits with your Android and Windows friends that you would from being on a unified platform, like Signal.
Enrichment Features
Earlier, we mentioned crowd pleasers, like sticker packs and secure, group messaging, that Signal works hard to weld to their secure base. Signal fully encrypts sticker packs with a random ID and a symmetric "pack key" that encrypts the pack name, author, and sticker media.  Packs are never stored on the Signal service and are never associated with the creator's Signal account.
Group messaging remains private in Signal with anonymous credentials.  The Signal service has no visibility into group members' identities, including the group's titles, avatars, attributes or membership.
New features may involve some complex layering in cryptography along with innovations and collaborations with companies, like Microsoft.  All in an effort to give typical users the attractive and fun features they may be used to from other messaging apps, without compromising Signal's adherence to privacy and security.  However, complex environments can invite vulnerabilities and create susceptible gaps in designs.  As more features get added we fully agree with cryptographer Matt Green's sentiment that Signal should offer the ability to opt-out for us worrywarts. It will be a delicate dance in the development process for sure.
Not Owned by Facebook
Flashy new features aside, it is important to recognize what Signal is not: It is not owned by Facebook.  Facebook has been known to make many questionable decisions about what it does with our data over the years and has little regard to the security of our data.  The company's central business model is to collect information about its users to sell to advertisers and data firms, like Cambridge Analytica and Amazon, mostly without users' knowledge.
Facebook owns Facebook Messenger and acquired WhatsApp in 2014. Although it contends it cannot access message contents sent over the end-to-end encrypted WhatsApp, it can still extract metadata from information it does mine, like tracking who you are talking to, when, and how frequently.  To some it may not seem like much, but deductions can certainly be made about your behavior and history when given that much data.
Additionally, Facebook doesn't allow outside privacy and security researchers to inspect its code or data collection practices, in stark contrast to Signal's open source policies.
The Privacy Advocate's Dream Communication App Made For All
Signal is the communication app that privacy advocates dream of with the features, both practical and flashy, that mainstream users want.  The developers are serious about securing your sensitive information and the platform won't hold on to that information because of that.  Signal won't commodify your data for financial gains by selling it to advertisers and security is baked into every aspect of the app, from security locks to stickers. It is completely free and, with WiFi-based video and voice calling, will actually save you money when traveling out of the country or when chatting with international friends and family. And it's cross-platform, so all your friends and family can join in on the secure, fully encrypted, fun!  We believe the Signal app is the most secure messaging app out there and for that reason, it should be your default communication platform.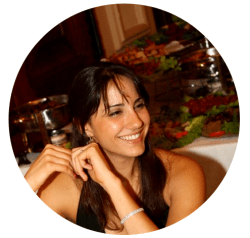 Shreena Bindra
co.Founder at UOTech.co
Shreena Bindra has over 15 years of experience in leadership and entrepreneurship in the Environment, Social Policy, and Healthcare verticals. She is co.Founder and President of UOTech.co, an employee-owned and operated, IT Consulting, Managed Services, and Information Security company based out of Long Island, NY.
--
For more information please reach out:
(516) 500-7789
[email protected]
I'm Shreena Bindra, one of the co.Founders and the Chief Operating Office at UOTech.co chief operations officer at UOTech.co. And I'm here with Michael Maser, one of the co.Founders and the Chief Technology Office at UOTech.co. We are going to review the top tech tips we've put together for working from anywhere.
read more