Today is World Backup Day where we all keep our data protected from loss or hacking by backing it up. Like so many great things, World Backup Day was born from reddit by some concerned global citizens. They didn't want to see their fellow citizens become fools on April Fool's day, by potentially losing important files. You can read more about how to back up your data and some stats on the World Backup Day site. Keep reading below for some helpful tips for when you back your data up.
1. Remember to backup ALL your data
You may be focused on backing up your computer, but don't forget to back up your phone and any other devices you have as well.
2. Keep true backup copies offline
This will ensure you have a copy of your precious data that is safe from any attempts to breach or hack it virtually. You will still need to protect whatever device you physically store it on (which includes protecting it from theft or from spilling a pot of coffee on it) but that's one point of failure compared to millions.
3. Encrypt your backups and add MFA (Multi-Factor Authentication) to your cloud backups
Both add a layer of protection against hacking. Adding MFA ensures you don't log in accidentally when you didn't mean to, especially when using cached passwords.
Here are the encryption systems that can be built into your operating system:
Windows = BitLocker
Mac = FileVault
Linux = LUKS & cryptsetup
Open Source encryption tools are also available
4. Keep at least 12 months of backups before you overwrite the oldest one
You just never know…
5. Test out and practice restoring your data from backups
The last thing you need is to backup your data and then have no idea how to access it again. So make sure you can access your data, know how long it make take to restore it, and PRACTICE!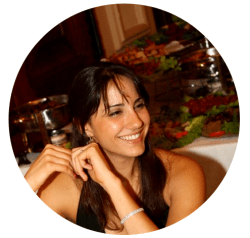 Shreena Bindra
co.Founder at UOTech.co
Shreena Bindra has over 15 years of experience in leadership and entrepreneurship in the Environment, Social Policy, and Healthcare verticals. She is co.Founder and President of UOTech.co, an employee-owned and operated, IT Consulting, Managed Services, and Information Security company based out of Long Island, NY.
--
For more information please reach out:
(516) 500-7789
[email protected]
I'm Shreena Bindra, one of the co.Founders and the Chief Operating Office at UOTech.co chief operations officer at UOTech.co. And I'm here with Michael Maser, one of the co.Founders and the Chief Technology Office at UOTech.co. We are going to review the top tech tips we've put together for working from anywhere.
read more