In consideration of COVID-19 and adjusting to new norms in education and the workplace, UOTech.co shows educators how the Zoom platform can facilitate collaboration with colleagues as well as engage students. Zoom is a highly intuitive platform for video and audio conferencing, webinars, and video communications.
Tools and tricks within the platform are demonstrated, like using the virtual whiteboard, sharing video, and collaboratively editing documents to facilitate remote education.
Zoom has also posted resources directly on their website to assist educators getting started on their platform for the first time. These resources can be found at the links below:
We're all in this together and UOTech.co wants to help everyone feel more comfortable working in this new environment. Social distancing, flattening the curve, minding the elderly and those who are immunocompromised will be key in containing the spread of COVID-19 in the days ahead.
If you or your organization could benefit from instruction on how to work from home during these challenging times, please reach out by emailing [email protected] and UOTech.co can facilitate creating a training series around your organization's needs and tools that may help ease the transition.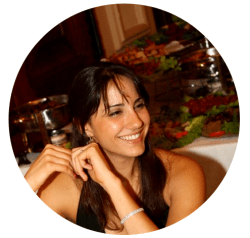 Shreena Bindra
co.Founder at UOTech.co
Shreena Bindra has over 15 years of experience in leadership and entrepreneurship in the Environment, Social Policy, and Healthcare verticals. She is co.Founder and President of UOTech.co, an employee-owned and operated, IT Consulting, Managed Services, and Information Security company based out of Long Island, NY.
--
For more information please reach out:
(516) 500-7789
[email protected]
I'm Shreena Bindra, one of the co.Founders and the Chief Operating Office at UOTech.co chief operations officer at UOTech.co. And I'm here with Michael Maser, one of the co.Founders and the Chief Technology Office at UOTech.co. We are going to review the top tech tips we've put together for working from anywhere.
read more