The beginning of the year is always my favorite time to be able to reflect on where we've been and where I think we may be going in the upcoming year. This past Monday, I got to speak with many young adults thinking about entering the technology field at my local high school's career fair. I was lucky enough to be able to speak with these engaged young minds about these predictions and others that they may see in the years before they enter the workforce.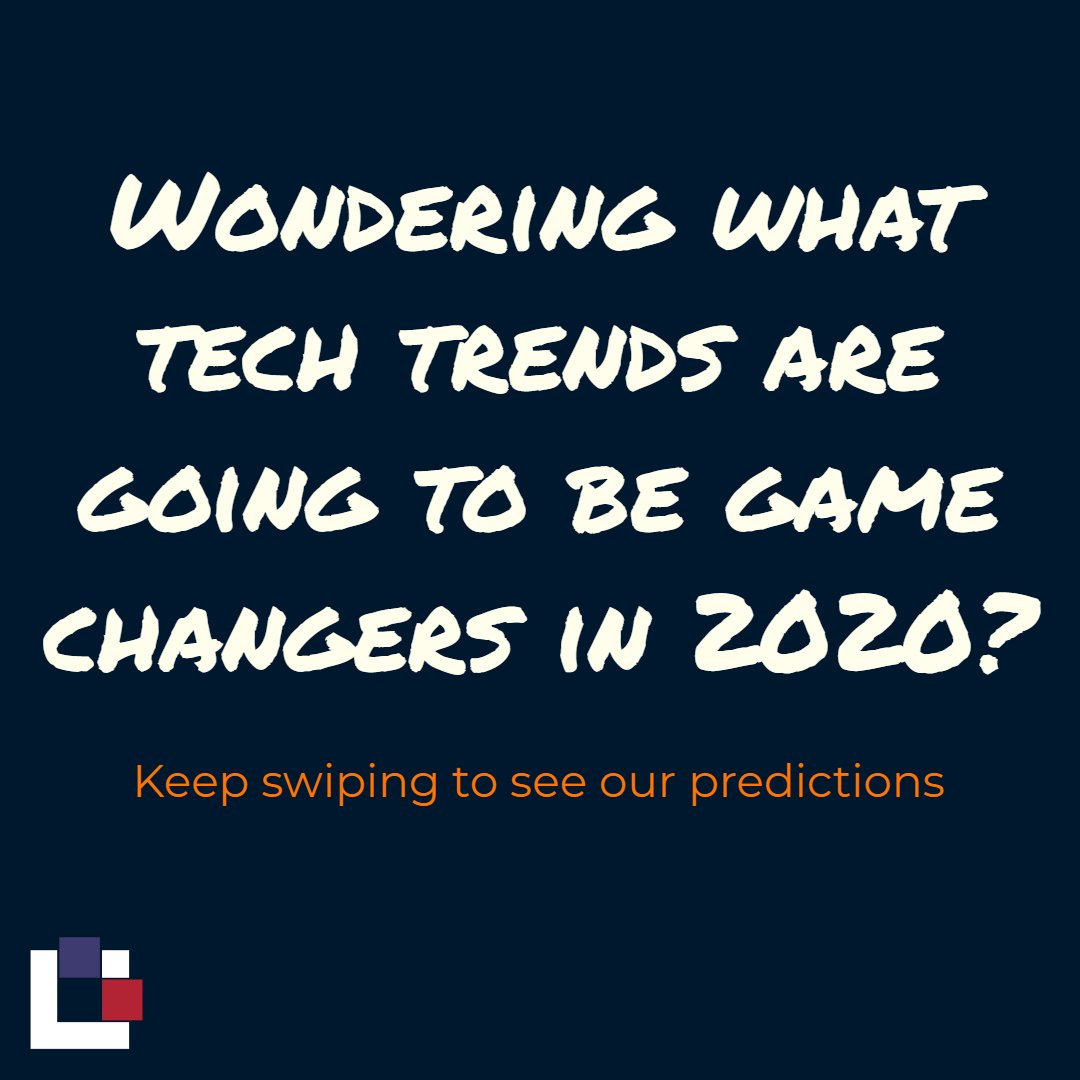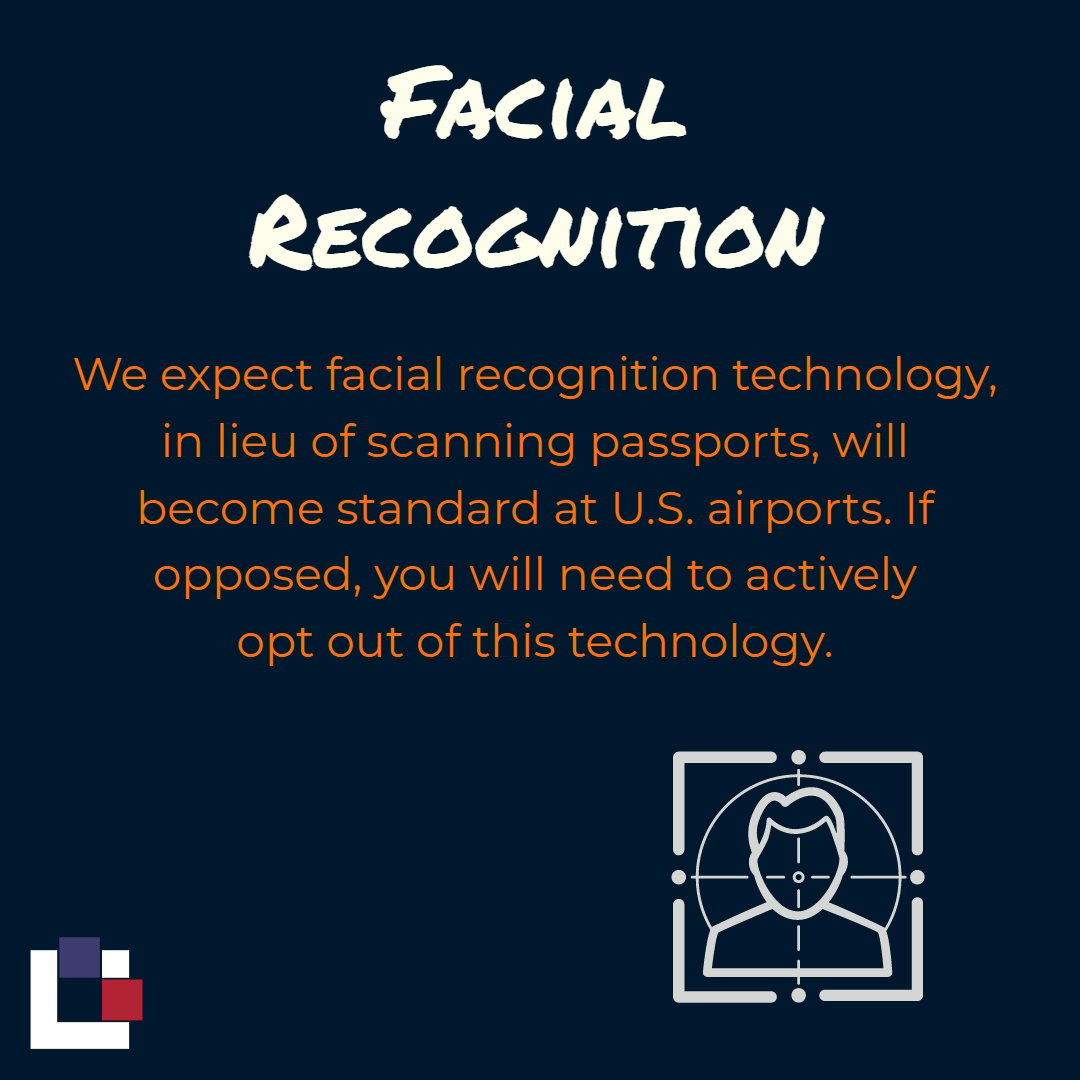 ---
Augmented Reality (AR)
Augmented Reality: AR will become increasingly common as feature-rich environments emerge. In the next few years, we expect to see significant improvements in AR devices such as headsets and glasses.
Augmented Reality, or AR for short, is a particularly interesting technology because it has so many practical applications in the consumer, commercial, industrial, arts, and defense spaces. AR technology is defined by LiveScience as "The result of using technology to superimpose information – sounds, images and text – on the world we see." AR fundamentally differs from Virtual Reality (VR) because VR seeks to replace the physical world with a virtual one where AR augments the world we see, hear, and feel with new information and creates novel ways to interact with the environment around us.
AR technology has been here for a while – see Google Glass, Pokemon Go, and Atheer. Most of us already carry devices that allow for AR applications – the smartphone in your pocket, the smartwatch on your wrist, and the Heads-Up Display (HUD) appearing on more and more vehicles on the market today – I'm looking at you Mazda. I expect to see new utilizations that push AR out from something that we are aware of but have limited or niche uses for, to technologies that we interact with every day and supplement our entertainment, creativity, business, and industrial environments in new and interesting ways.
---
Facial Recognition
Facial Recognition: We expect facial recognition technology, in lieu of scanning passports, will become standard at U.S. airports. If opposed, you will need to actively opt out of this technology.
Facial recognition, and biometrics in general, are not shocking or new technologies – my phone unlocks just by looking at it and has for almost three years. This data has, until now, lived exclusively on my handset, but we've recently seen facial recognition technology appearing as an alternative to scanning your passport in US airports. The Wall Street Journal reported that "Airlines and TSA are starting to scan faces to get people through security and boarding faster, as privacy advocates warn of unintended consequences."
I see security and privacy issues compounding as this technology becomes more widespread and easy to deploy. Currently, facial recognition in the airport is an opt-out service, meaning that if you don't want your facial data archived and used as a positive identification of who you are then you must actively tell the airport crew that you are opting out of the technology. This will prevent them from indexing your data, but the cameras are still on and are still able to be cross-referenced with the boarding manifest of your flight.
---
Malvertising
Malvertising: Malicious advertising, the use of online advertising to spread malware, will become a broadening security threat, especially as we hit the presidential election season in the U.S. this year. Watch out for malicious or malware-laden advertisements sneaking into legitimate online advertising networks and webpages.
Delivering malware through legitimate advertising networks, also called Malvertising, is an increasingly common means of delivering a malicious payload. Malwarebytes highlights that "malvertising takes advantage of the same methods that distribute normal online advertising. Fraudsters submit infected graphic or text ads (both work as long as they use JavaScript) to legitimate advertisement networks, which often can't distinguish harmful ads from trustworthy ones." In today's cybersecurity environment, a malicious payload doesn't necessarily mean a virus or worm, but here at UOTech.co, we consider it to include phishing attacks, spreading misinformation, and cyber-espionage attacks.
Disguising your malicious content in any form of advertising is malvertising, and we expect to see much more of it as the year – an election year here in the US – continues. Advertising networks and websites may be vulnerable to the injection of these malicious ads and, as a result, website consumers are served these ads on websites or in applications that they trust. Be increasingly vigilant in identifying the subtle difference between advertising and sponsored content on one hand and the native content on the websites and applications that you use.
---
Hybridization of the Data Center
Hybridization: There will be a continued trend towards hybridization of the data center rather than pure cloud virtualization.
It's no secret that the Cloud is here to stay. Companies have been moving data and workloads up into services provided by AWS, Microsoft Azure, VMWare, and a host of private cloud providers. In recent years, enterprises around the world have leveraged the scalability, flexibility, and resiliency of cloud environments to produce some truly incredible infrastructure projects.
I have seen these same organizations choose not to send certain workloads up, however. And so have the big cloud providers. Microsoft Azure and VMWare both already offer on-premise versions of their cloud environments to allow for enterprises to manage these local workloads with the same tools and techniques that their engineers have come to rely on in these public clouds. Amazon has noticed, too, and created a fully managed solution called Outposts that extends their clouds into local datacenters – not exactly the same as the offerings from Microsoft and VMware to install local instances of their cloud in private environments, but an interesting offering nonetheless.
---
IPv6 Adoption
IPv6: There will be an increase in the adoption of IPv6 due to the introduction of 5G cellular and the addition of IoT (Internet of Things) devices.
More devices online equals more IP addresses required. It's really that simple. Companies are becoming more familiar with IPv6 and their engineers are understanding the simplicity and scalability of the standard. The Internet of Things (IoT) and 5G cellular with directly addressable devices puts even more pressure on the conversion.
---
Chipset Marketplace
Chipset Marketplace: AMD completes its reemergence as a global chipset leader.
Advanced Micro Devices (AMD) has had banner year after banner year recently, and there's no reason to expect it to slow down. The computer component manufacturer known for their graphics cards (GPUs) and processors (CPUs) has strengthened its position again under the leadership of CEO Lisa Su and team, who took the helm in October of 2014. Their chips are world class, their intellectual property is robust, and they're in a financially stable situation. Intel continues to have problems delivering on their 14nm CPUs and AMD has become an appealing alternative to enterprises wanting to avoid the long shipping delays of 2018 and 2019 that Intel chips created.
Michael Maser
co.Founder and CTO at UOTech.co
Michael Maser has over 18 years of experience in Information Technology Consulting and internal IT Leadership in the Distribution, Legal, and Healthcare verticals. He is the co.Founder and CTO of UOTech.co, an IT Consulting, Managed Services, and Information Security company based out of Plainview, NY.
I'm Shreena Bindra, one of the co.Founders and the Chief Operating Office at UOTech.co chief operations officer at UOTech.co. And I'm here with Michael Maser, one of the co.Founders and the Chief Technology Office at UOTech.co. We are going to review the top tech tips we've put together for working from anywhere.
read more